Calendar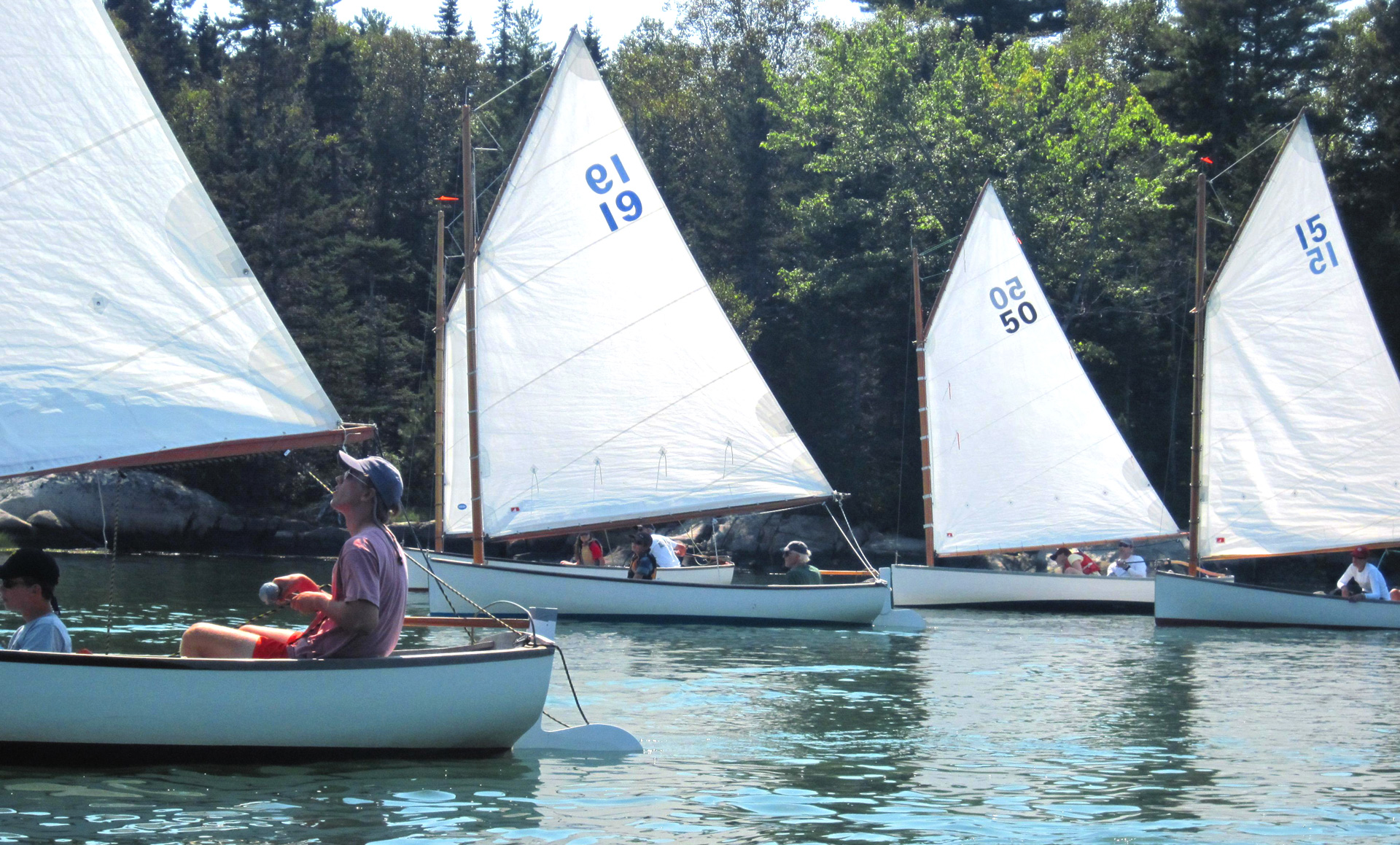 For the last 110 years, the yacht club in North Haven, Maine, has formally conducted local Dinghy races. Below is a summary of the season's races.
Our class national championship is the fabled Mill River Race, which demands expert control of the Dinghy in varied conditions. See the official
2022 Notice of Race
.
For more information, see
these race results
.
| | | |
| --- | --- | --- |
| Event | Time | Date |
| July Series | Sat @ 2:30pm | July 2, 2022 |
| 4th of July Race | Mon @ 3:00pm | July 4, 2022 |
| July Series | Sat @ 2:30pm | July 9, 2022 |
| July Series | Sat @ 2:30pm | July 16, 2022 |
| July Series | Sat @ 2:30pm | July 23, 2022 |
| July Series | Sat @ 2:30pm | July 30, 2022 |
| August Series | Mon @ 2:30pm | August 1, 2022 |
| August Series | Sat @ 2:30pm | August 6, 2022 |
| Bill Stetson Memorial | Sat @ 2:30pm | August 6, 2022 |
| Next Cup | Sat @ 2:30pm | August 6, 2022 |
| August Series | Mon @ 2:30pm | August 8, 2022 |
| Calderwood Rock Race | Wed @ 1:00pm | August 10, 2022 |
| August Series | Sat @ 2:30pm | August 13, 2022 |
| August Series | Mon @ 2:30pm | August 15, 2022 |
| Mill River Race | Tue @ 2:00pm | August 16, 2022 |
| Pulpit Harbor Race | Sat @ 12:00pm | August 20, 2022 |
| Labor Day Race | Mon @ 2:30pm | August 22, 2022 |